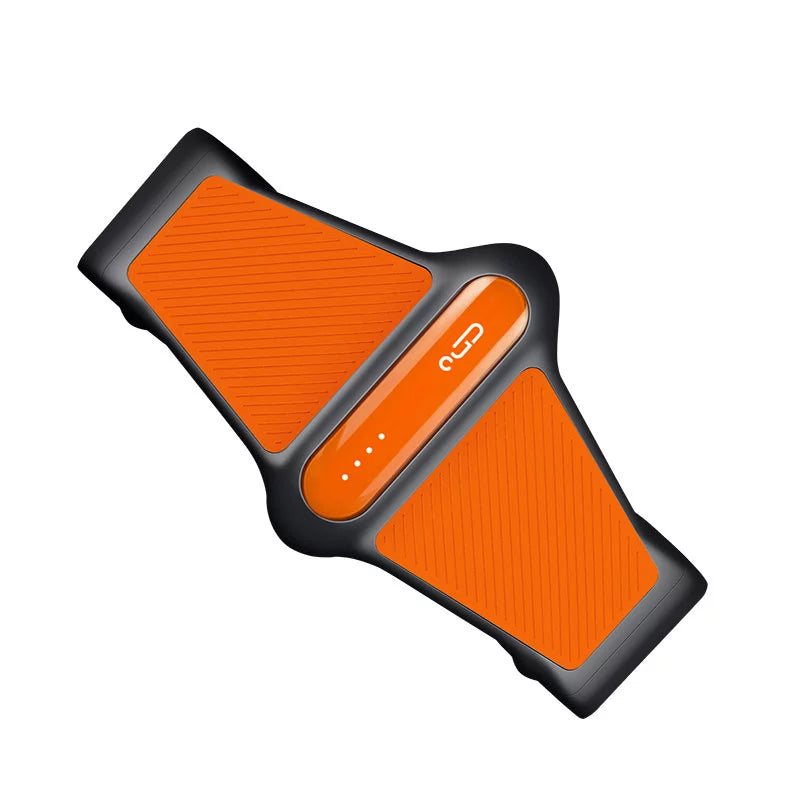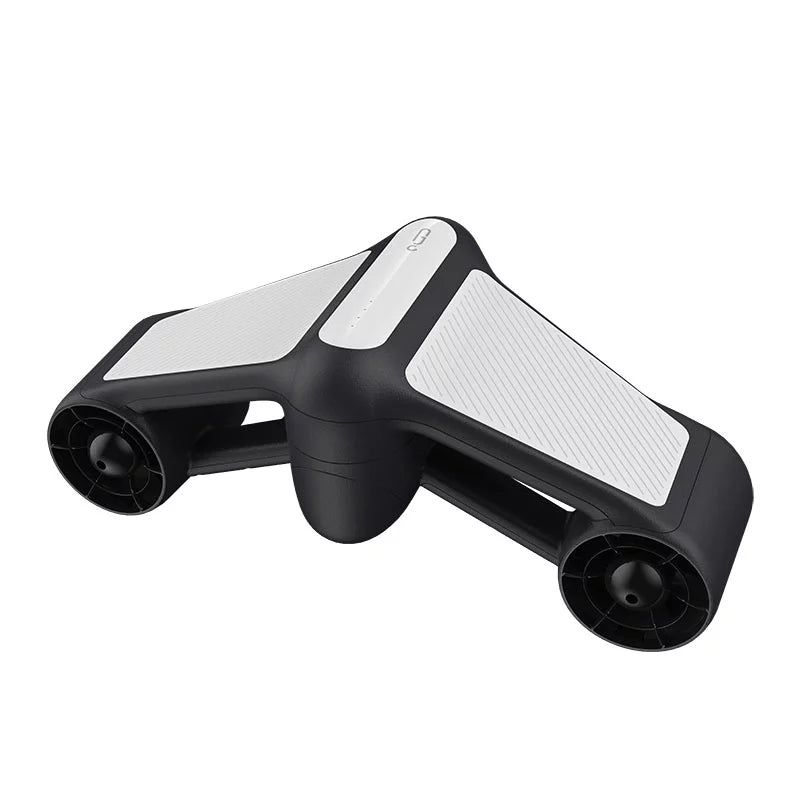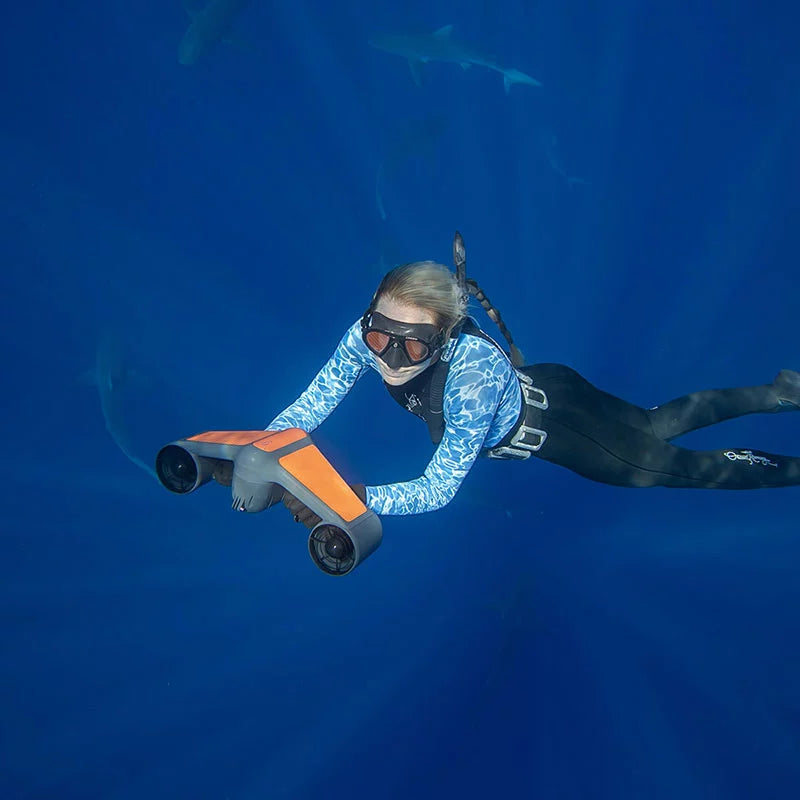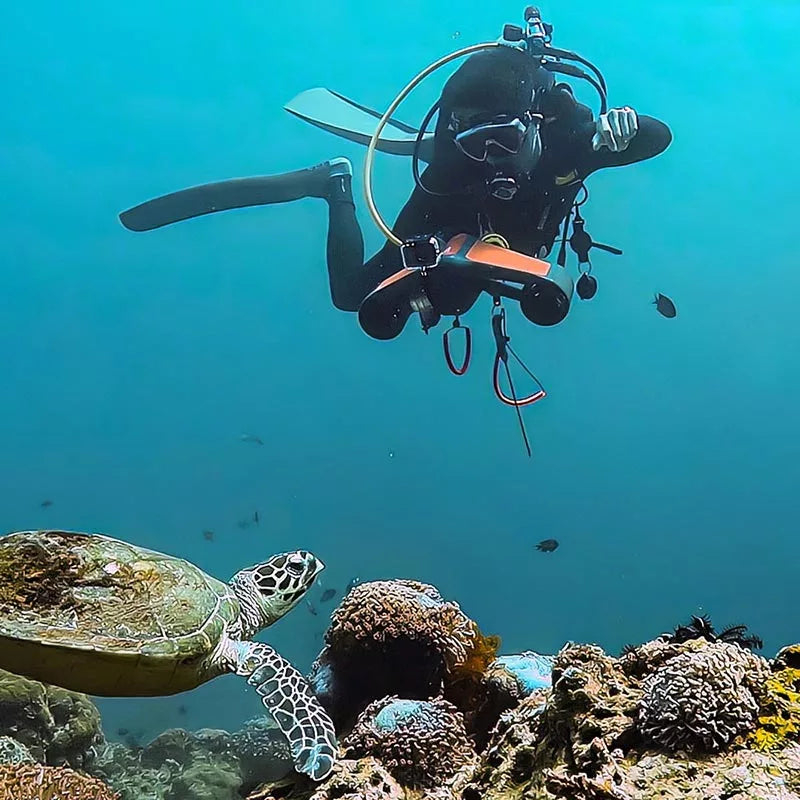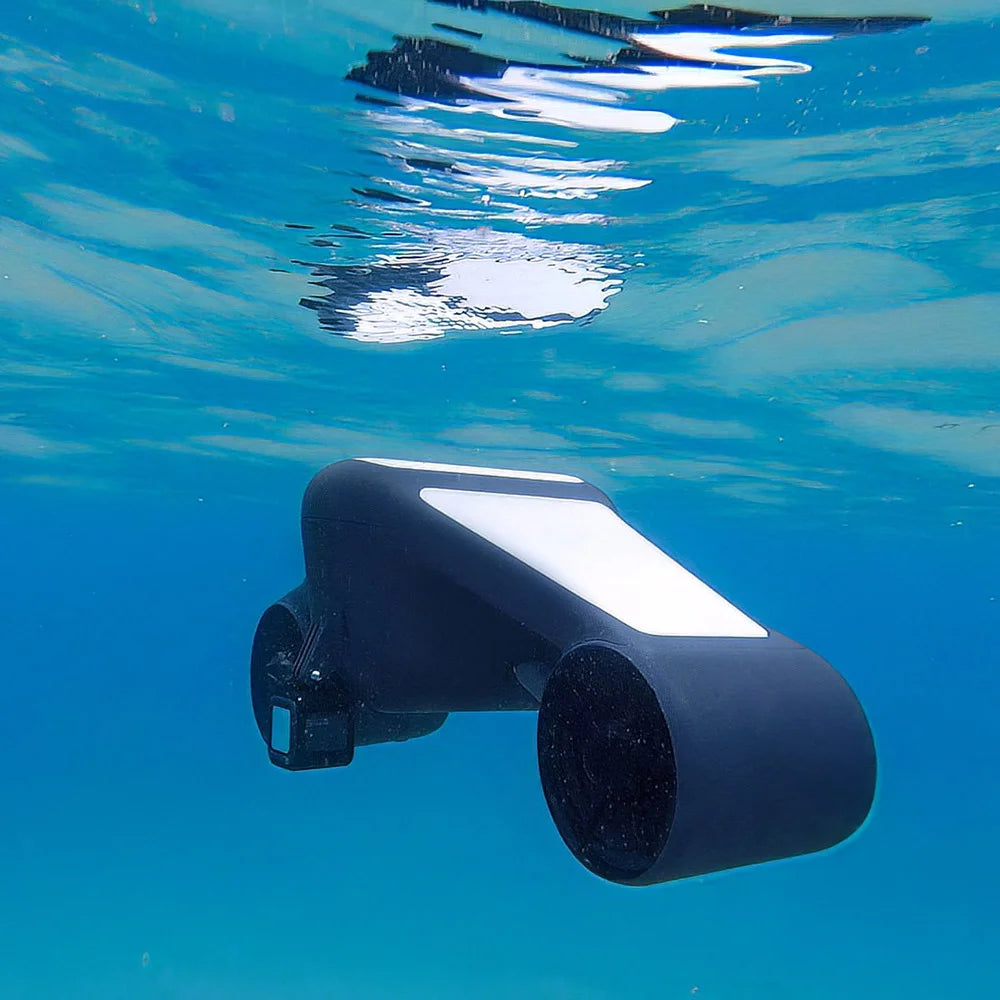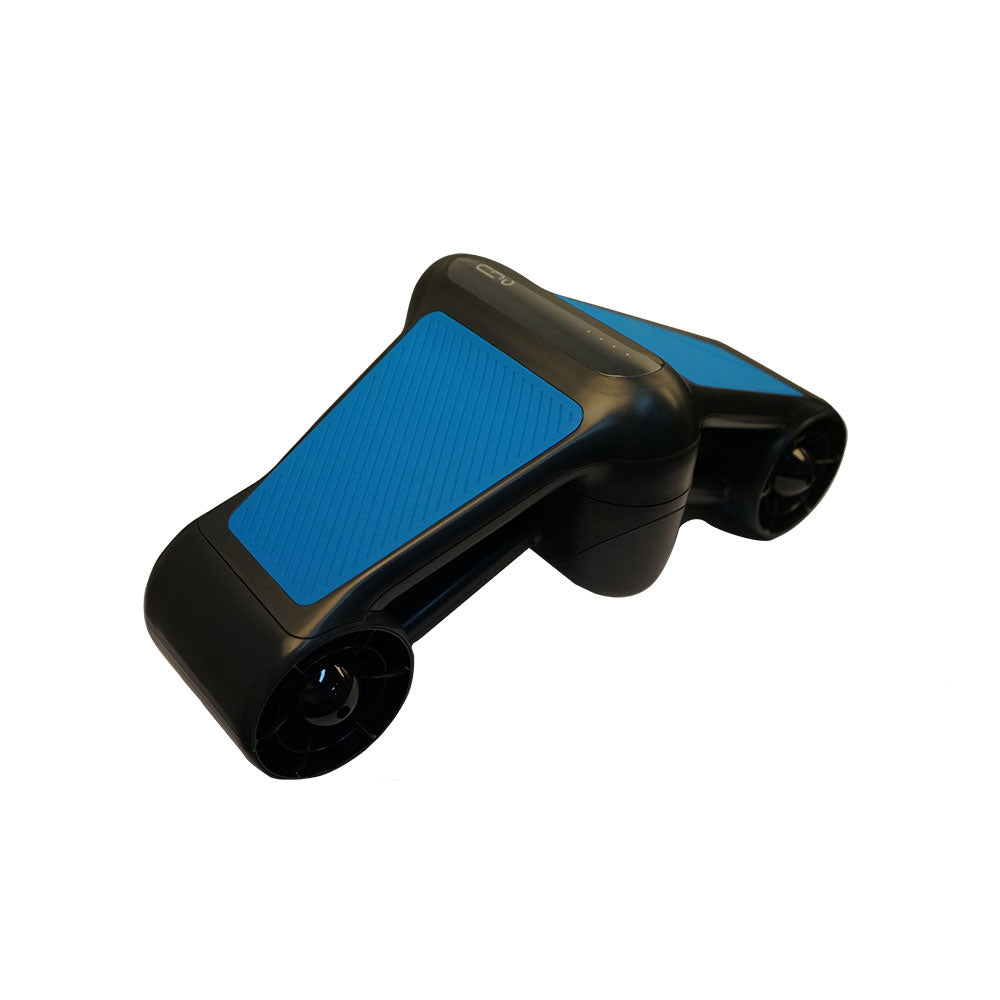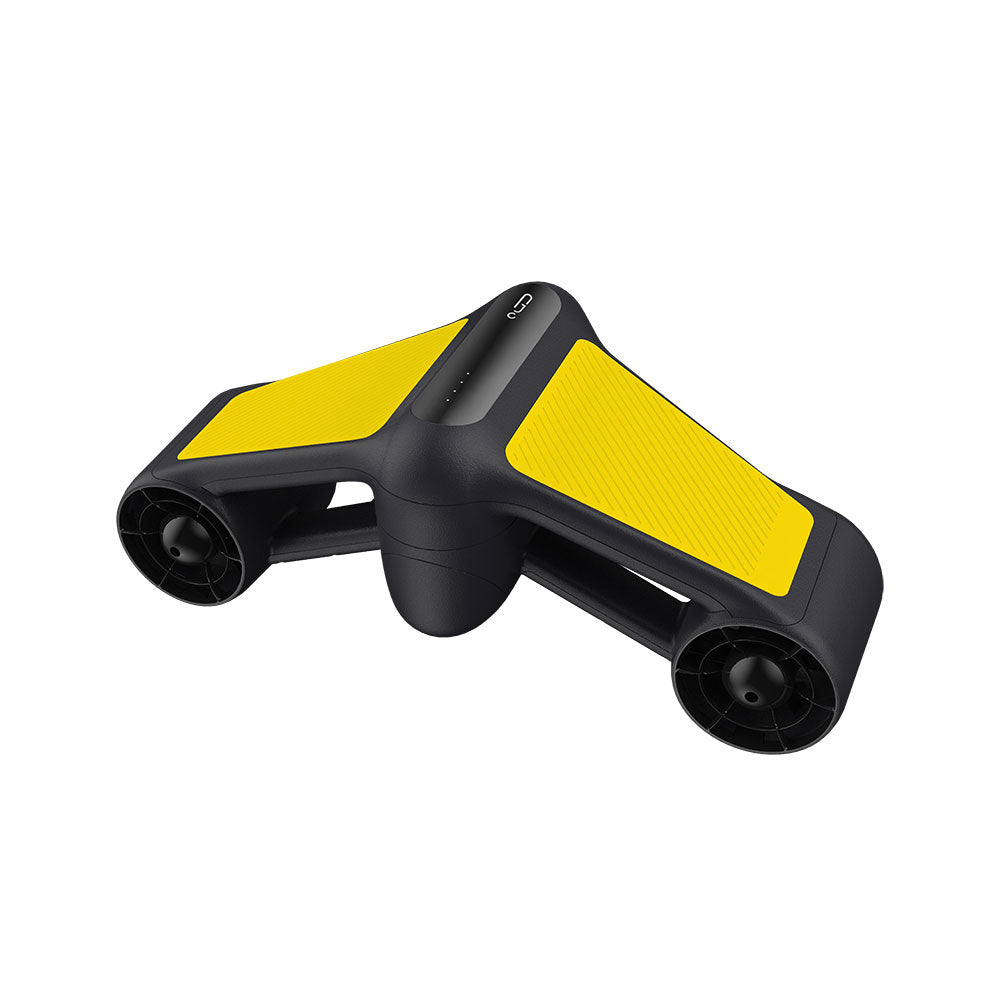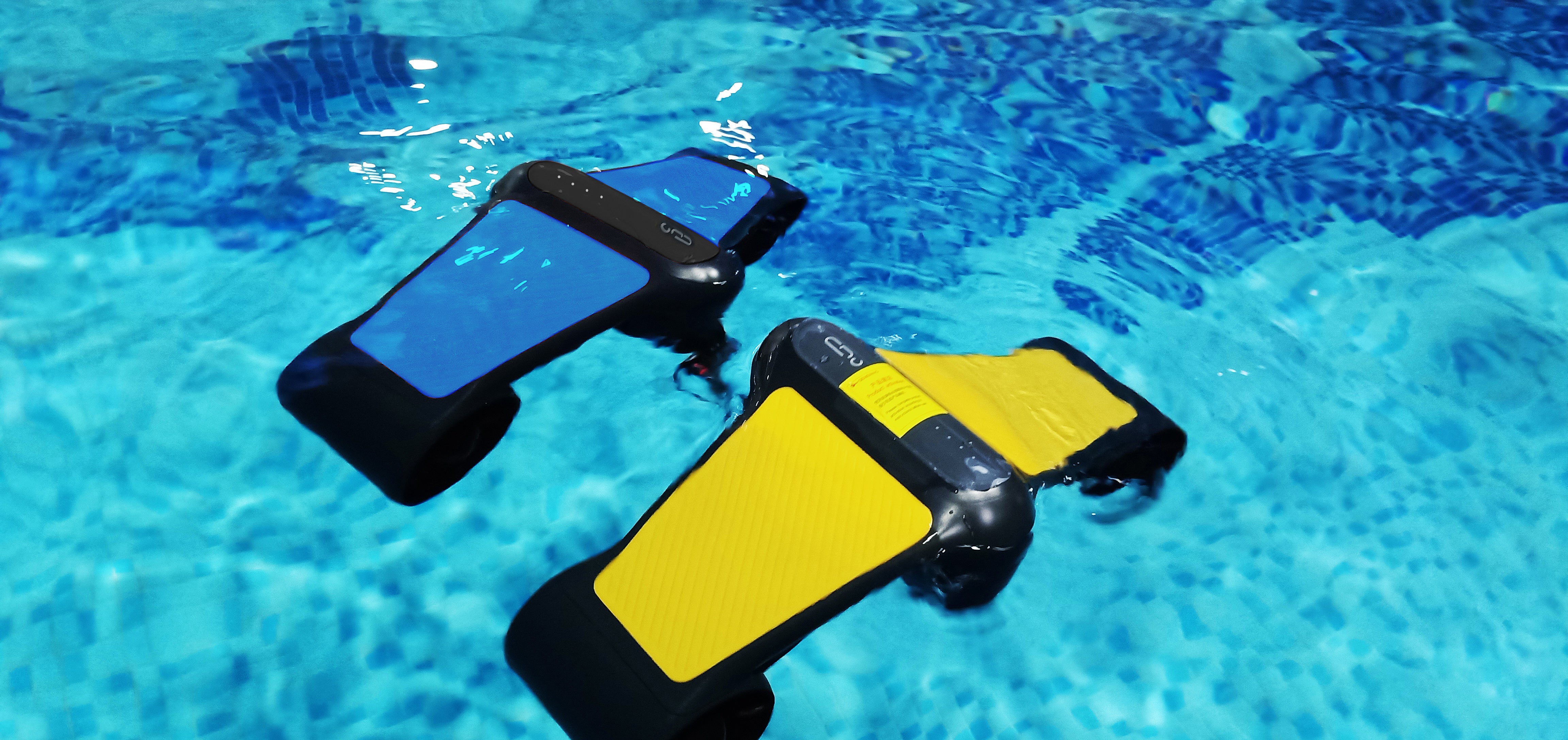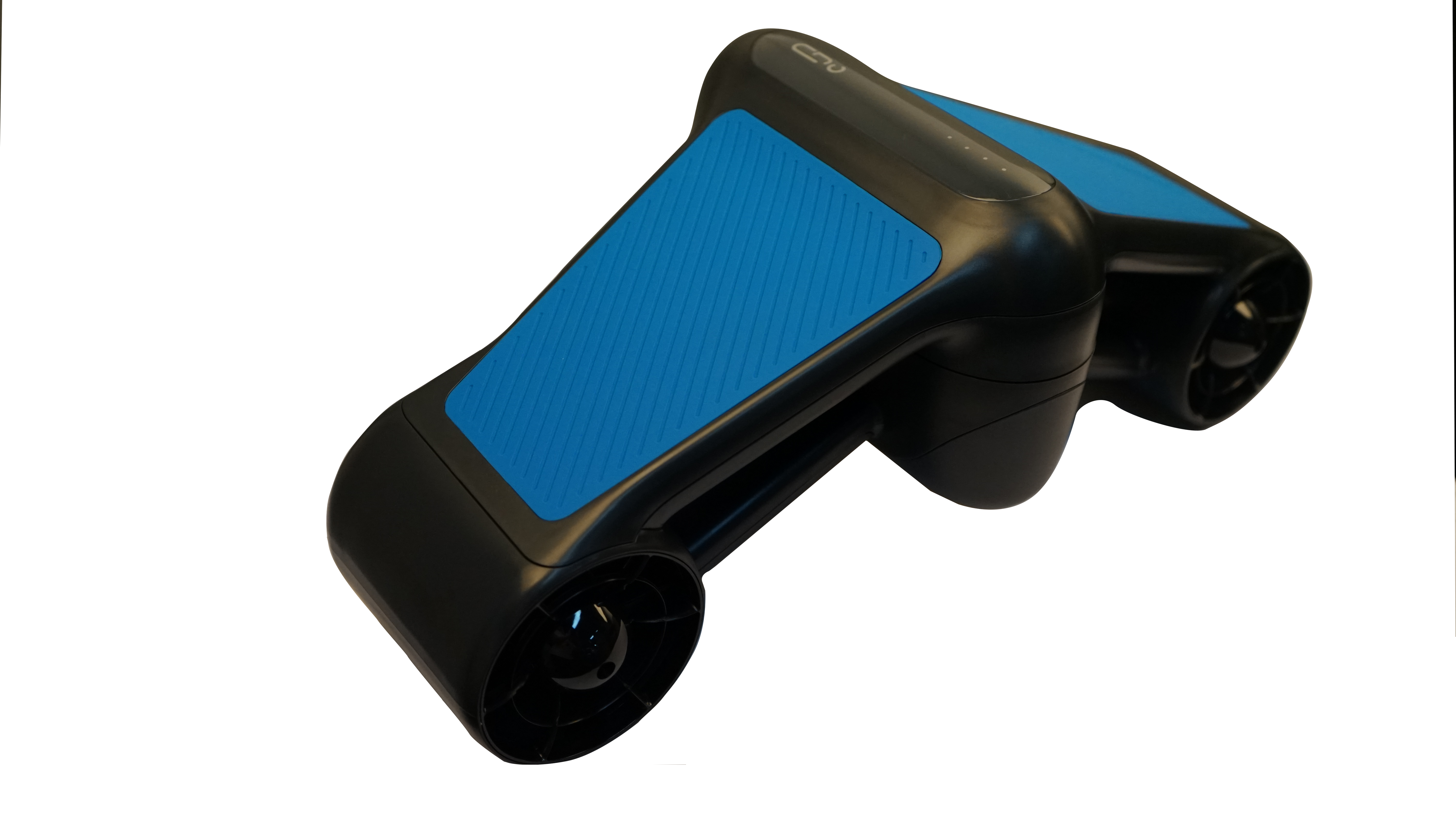 Geneinno S1 Pro Underwater Scooter
Dive up to 164ft: Explore the deeper blue like never before, and save your energy for more.
60-mins diving time: With the high capacity, S1 Pro promises a satisfying underwater adventure.
Compatible with GoPro: Easily capture stunning epic underwater moments while exploring.
Positive buoyancy: It will float on the surface, and you won't lose it.
Take it Anywhere
Enjoy the convenience of a portable design with S1 Pro that weighs only 8 lbs and measures 19" x 8". Take it with you anywhere and enjoy it in your own pool.
One Click Glide
Its streamlined and simplified design allows for a seamless experience with just one click, making it ultra-simple to use and allowing you to smoothly glide beneath the waves.
Explore the New Underwater World
Feel like a dolphin!
Equipped with dual powerful propellers, combined with a battery optimization algorithm, and propulsive force up to 26lbs at speeds of 4mph, Geneinno S1 Pro lets you experience the water like never before.
Dive like a Pro
The Geneinno S1 Pro is here to fulfill your craving for the deeper blue. Equipped with a replaceable 6300mAh Li-polymer battery , it offers a 45-minute underwater adventure at 164ft depth.
Incredible Upgraded Motor
New Durability Upgraded
The Geneinno S1 Pro has a 1000+ hour lifetime, thanks to its Omni-sealed inner rotor and oil sealed bearing, requiring no maintenance.
Quiet Than Expected
The Geneinno S1 Pro now features a upgraded brushless motor design, reducing its running sound to less than 60dB, providing a more enjoyable experience for you.
Re-power in 10s
Never let a drained battery stop your underwater journey. Quickly float to the surface, replace the battery in 10 seconds, and carry on with your dive.
Document Your Adventures
Capture every detail of your underwater adventures with the Geneinno S1 Pro. Designed with a GoPro compatible mount, this device allows you to take stunning photos and videos with ease.
Great addition for SCUBA Diving and snorkelling
We use the S1 Pro (two of them actually) for SCUBA diving and snorkelling. Each scooter is powerful enough to tow two divers between sites and make a great safety device to help you get back to the boat if there are unexpected currents. This saves exhaustion and air. The battery lasts surprisingly well and the self-cleaning feature is brilliant!