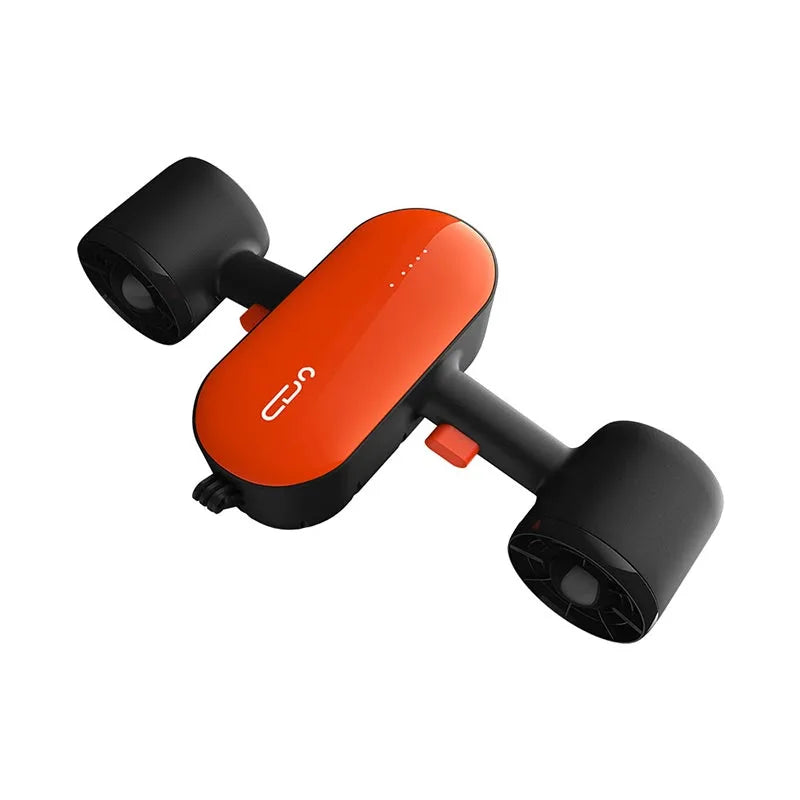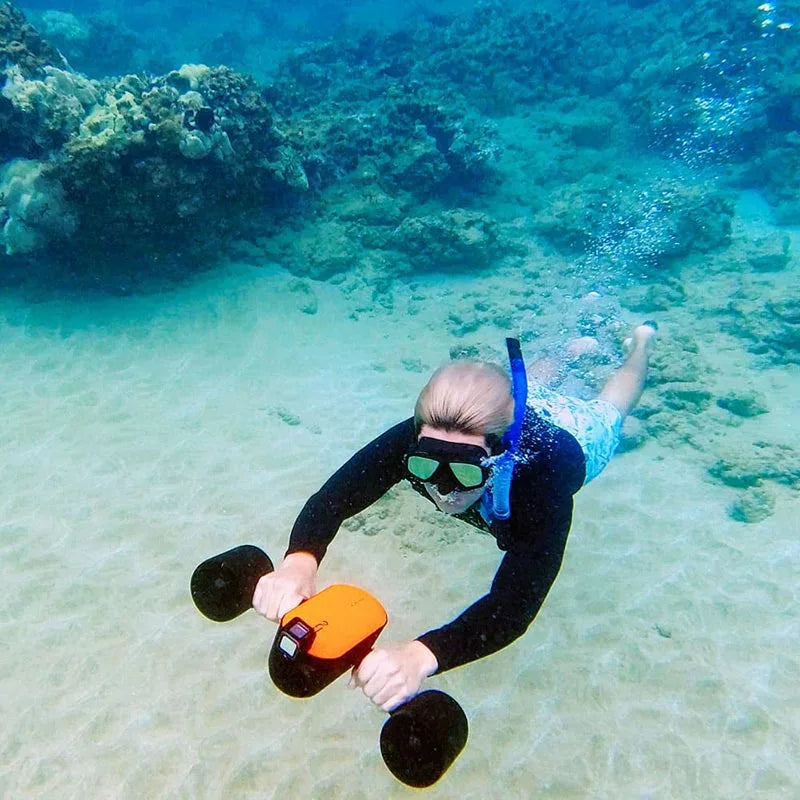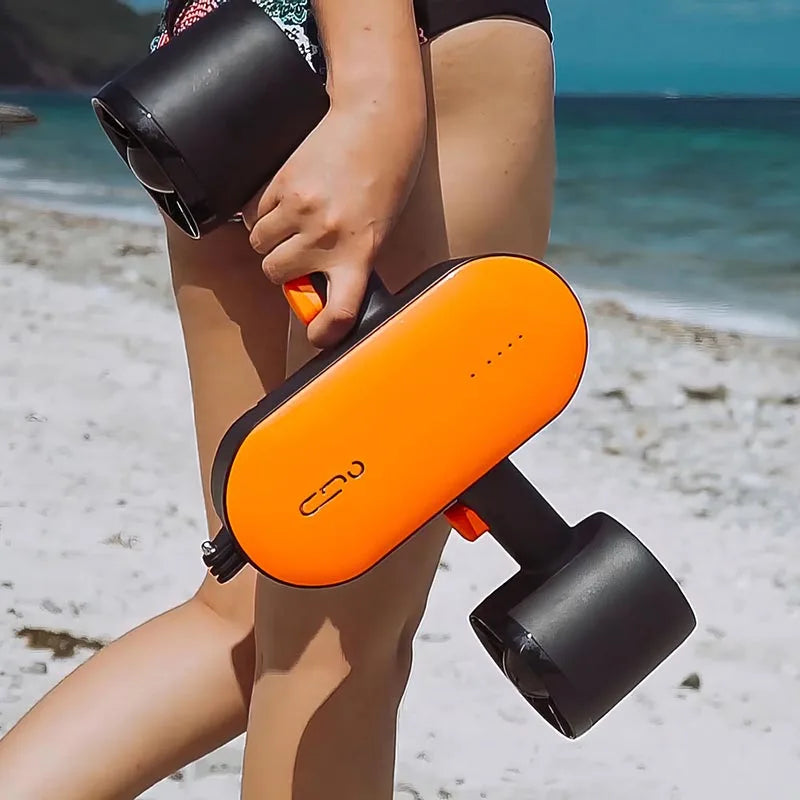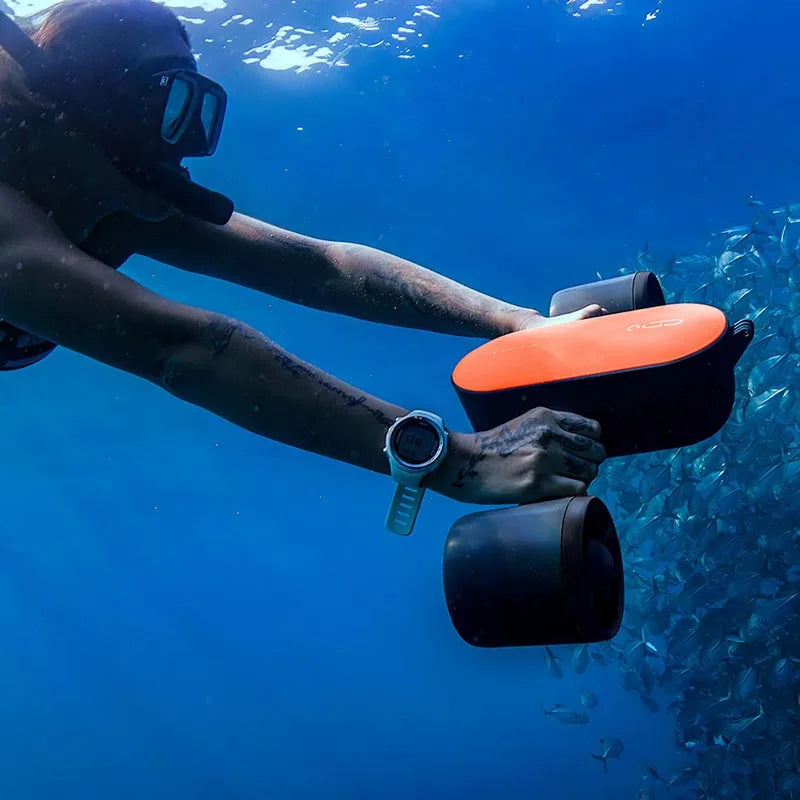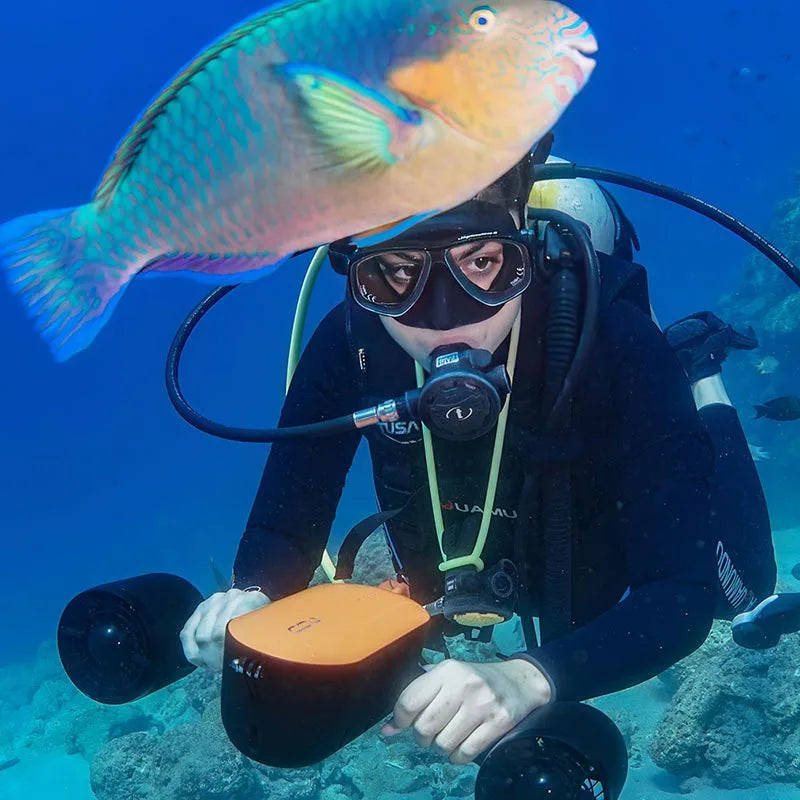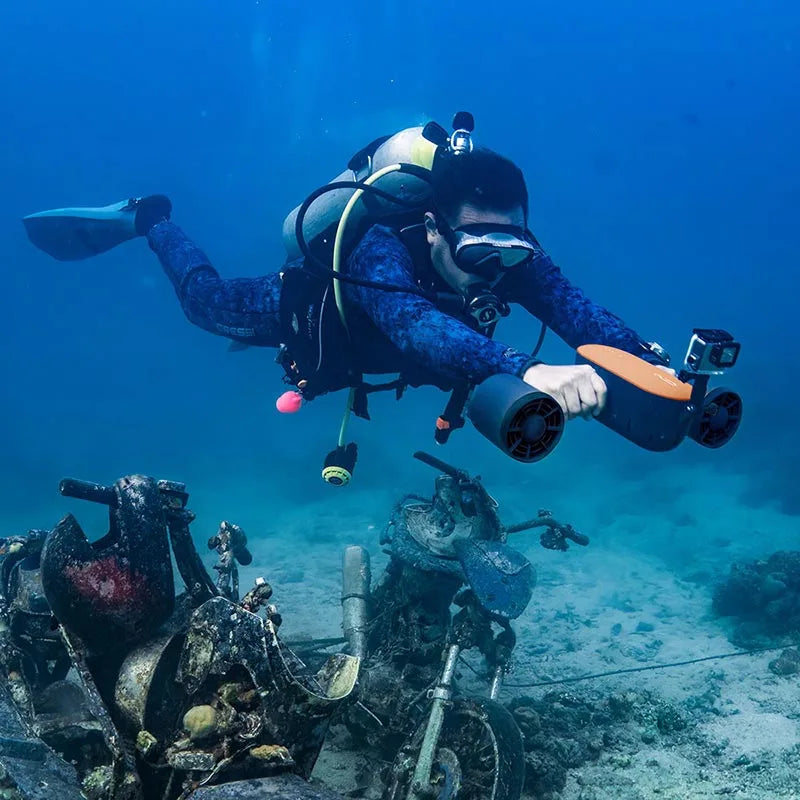 Geneinno S2 Underwater Scooter
Weighs only 5.9 lbs: small enough to fit into a backpack, ultra-portable to accompany you wherever you go.
45-mins diving time: With its integrated high-capacity battery, S2 promises a satisfying 45 minutes of continuous underwater adventure.
Compatible with GoPro: Easily capture stunning epic underwater moments while exploring.
Airline-approved battery: Built-in 97Wh battery is approved by most airlines for packing in luggage or carry-on hand baggage.
Neat Compact Design
The Geneinno S2 sea scooter stands out with its sleek and modern design. Its compact structure is composed of three main parts, making it both practical and aesthetically pleasing.
Laptop-Size to Carry on
At 19*6 inches and weighs only 5.9lbs, the Geneinno S2 Scooter has a similar footprint to a 16-inch MacBook and is small enough to fit into a backpack, making it highly convenient to bring along anywhere.
Best Water Companion
Whether diving or snorkeling, the lightweight Geneinno S2 brings your new underwater world, it's small enough but powerful enough to provide 22 lbs of thrust to pull you through the water at 2.7mph.
Snorkeling
Free Diving
Scuba Diving
Swimming
Compact yet Professional
The lightweight Geneinno S2 is built-in with a 97Wh battery capacity lower than the airline's 100Wh limit, easy to take on a plane but powerful enough to offer you 45 mins grace of a majestic sea adventure at a depth of 100ft.
One Hand Mode